Straight Talk Series:
The Straight Talk Series offers educational programs that help parents, caregivers and community members to recognize, understand, and deal with potential problems that can surface during developmental years.
Speakers from the community share information about a variety of topics. Parents are welcome to join in on upcoming sessions. The webpage includes lists of topics for the current school year and links to sign up for them. (In 2021 – 22, these are virtual.)
Past sessions are recorded and available to view at your convenience. Look for underlined, highlighted "Find Video Here" links after session titles that have already been offered, and click on them to view. Many also include Powerpoint downloads.
The Straight Talk Task Force series is planned and sponsored by representatives from the Jana Marie Foundation, Centre Helps, Communities That Care Partnership, and State College Area School District administration, faculty, and staff.
https://www.scasd.org/Page/33102
Budgeting 101 – Judy Kennedy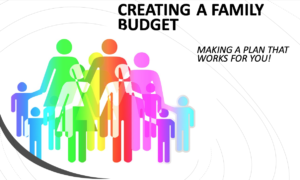 Creating a Family Budget Video –
https://drive.google.com/file/d/1FqZlLJUt9–fo-ELhydTY4rUx2jhQ8Jw/view?usp=sharing
Creating a Family Budget Power point –
https://docs.google.com/presentation/d/18sjL7zpUqXhVvVyl-rDpFxOTJ0Hb8Z_0/edit?usp=sharing&ouid=109419600917435830101&rtpof=true&sd=true
Role play (skit) on creating and sticking to a budget –
https://drive.google.com/file/d/1W2a_3EjhCo-6LNte4uwtQciwVe-tMH4m/view?usp=sharing